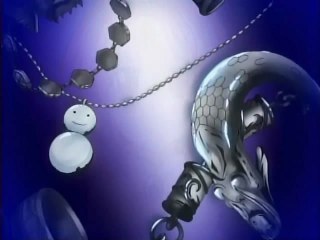 Simple ÄRMs:
are little more than simple tools when active.
Weapon ÄRMs:
are used as weapons in battle.
Nature ÄRMs:
are used for certain elemental attacks, or enhancing a body's physical performance.
Guardian ÄRMs:
summon a monster or a 'guardian' of some sort to protect the owner of the ÄRM. The drawback is that as long as the guardian is active the ÄRM user is unable to move from the spot he was when he summoned it.
Ghost ÄRMs:
attach to the user's body and allows the user to use his or her body as a living weapon.
Dimension ÄRMs:
can teleport anyone to different places, create pocket dimensions, and occasionally allow someone to watch scenes happening far away.
Darkness ÄRMs:
are powerful artifacts typically used to curse people usually at a cost to the user.
Holy ÄRMs:
possess the power to heal and undo curses inflicted by Darkness ÄRMs.
Unique ÄRMs:
are any ÄRMs that can't be put into any of the other classes.