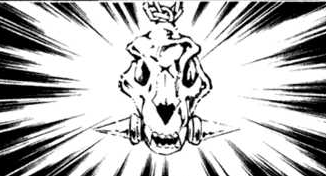 Name: memory eraser
Description: A skull pendant darkness ärm that is able to erase  specific memory of a target that looks into the skull's glowing red eyes.
Rank: Bishop/Intermediate or higher
Magic cost: The user will forget something like someone's name, or they're own name, or an important dates like they're birthday, the user would have to be reminded constantly about that forgotten thing.
The memory loss from both the target and the user can be reversed if the user restores that target's memory.
The user can only erase ONE person's memory at a time and this ärm can only be used ONCE in a thread.
The user can not take the memory of a target again right after they restored a specific memory of that same target, it'll be an "you can erase the memory of a previous target every other time", meaning the user would have to erase the memory of another person and restore it before going back to the previous target
Cost: 600 pewter